Washington Business Journal: Giving Employees the Chance to Fly
May 10, 2013
When Tom Bozzuto founded The Bozzuto Group 25 years ago, his goal was simple: to build the best real estate company in America. There was only one way to go about getting that done.
"Your customers cannot have a good experience if your employees don't enjoy where they work and don't believe in what you stand for," said Bozzuto, who leads the company's strategy.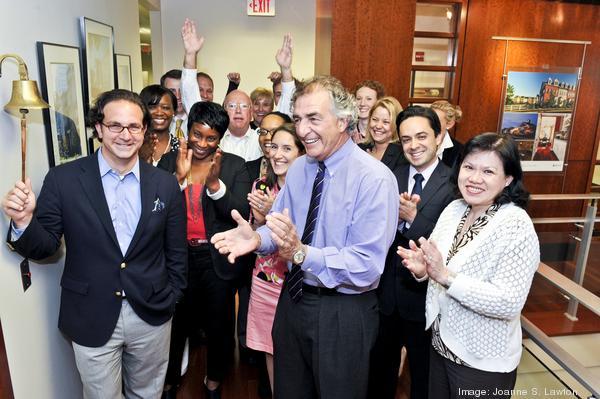 Tom's son Toby, who left J.P. Morgan Chase 12 years ago and now serves as the president of Bozzuto, has been carrying out his father's four values — concern, creativity, passion and profession — in the company's day-to-day business.  That especially goes for the company's approach to human resources.
"We are encouraging young people to take leadership and give people a chance to fly," said Toby Bozzuto.
As an example, he points to the job of development associate, an analyst-type position.  Employees in that position are usually asked to do nitty gritty tasks.  But at Bozzuto, they are asked to attend every single meeting to get hands-on experiences about the business.  The hope: They eventually develop a project on their own and get promoted.
"In our construction and management company, there are a lot of vertical opportunities, so your career path is potentially unlimited with us," said Toby Bozzuto.
"Sarah Cannistra Gottlieb, 25, who joined the company in September 2011 as an assistant manager, has been recently promoted to property manager and oversees about 188 apartment units in Columbia Heights and Arlington.  Her regional manager allowed her to shadow another property manager and sent her to different sites.  Now Gottlieb is helping others through the company's onboarding program, where mentors work with a new hire during his or her first 90 days.
"The great thing about Bozzuto is that people are always available and they are willing to help you to the next step.  The resources are always there," said Gottlieb, adding that the company also offers in-house training and reimbursable college education program.
Despite the size of the company, Toby Bozzuto strives to create a "flat" organization.  "My door is always open.  I answer my phone 24 hours, 7 days a week.  Any one of my employees could call me anytime and I encourage them to do that.  My father is the same way.  We hope people feel that we've created a warm and inviting culture," he said.